Are you an artist in Pakistan looking for ways to sell your artwork and make money?
With the rise of technology, there are more opportunities than ever to market and monetize your creative talents.
Selling art online is becoming increasingly popular, allowing artists to reach a much larger audience while still maintaining their unique style.
In this article, we'll explore how you can successfully sell art online and make money in Pakistan.
We'll discuss tips on choosing the right platform for selling artwork, optimizing your content for maximum visibility, and setting up payment systems that work best for you.
The current state of the art selling in Pakistan
The art market in Pakistan is relatively small compared to other countries, but it has been growing in recent years.
Several galleries and art spaces in major cities, such as Karachi, Lahore, and Islamabad, showcase the work of local and international artists.
There are also several art fairs and events held throughout the year in Pakistan, which provide opportunities for artists to showcase and sell their work.
In addition, there are some online platforms and social media groups where artists can sell their work directly to collectors.
Despite the growth of the art market in Pakistan, it remains a challenge for many artists to make a living from their work, as the market is still relatively small, and there is limited access to resources and support for artists.
However, there is a growing appreciation for contemporary art in Pakistan, and more and more people are starting to collect and invest in art.
Step 1: Research the Pakistani Art Market
The first step for selling art in Pakistan is researching and understanding the local art market.
a. Examine the local art galleries
Pakistan is home to inspiring art galleries, offering budding and established artists the chance to showcase their work.
From traditional paintings and sculptures to contemporary photography, each gallery promises an unforgettable experience.
And many of these galleries are located in major cities such as Karachi, Lahore, and Islamabad.
For example, the Ishrat Gallery in Karachi represents a wide range of modern and classical works from both local and international artists.
In Lahore, the Grey Noise Gallery displays sculpture artwork from some of Pakistan's most well-known sculptors.
And in Islamabad, the National Art Gallery showcases traditional Pakistani artworks from all over the country.
Visiting these galleries is a great way for you as an artist to gain inspiration from other local talent and make connections with potential patrons or buyers.
b. Study the types of art in demand in Pakistan
As you tour these local galleries, note the art types displayed.
Various types of artwork can be found in Pakistan, ranging from traditional Islamic calligraphy to modern paintings.
Knowing which type of art is currently in demand can help you focus on marketing your work to the right audience when selling online.
Traditional Islamic calligraphy is extremely popular in Pakistan and typically features intricate designs written in Arabic or Urdu script.
This artwork is frequently used to decorate homes and businesses for religious or aesthetic purposes.
Additionally, modern abstract paintings are also sought after by many art lovers as they often feature bright colors and bold brush strokes.
Landscape painting has also been gaining popularity recently due to its ability to capture the beauty of Pakistani nature with vivid detail.
c. Understand the pricing and competition in the art market
The art market can be unpredictable, so it is essential to understand the pricing and competition.
Before selling art online in Pakistan, you should thoroughly research the going rate for similar pieces.
This will help ensure you are not overpricing or underpricing your work.
Also, consider how much time and effort spent creating each piece of art when setting a price point.
It's also important to pay attention to what other artists in Pakistan are doing and charging for their artwork.
Keeping tabs on competitors' pricing strategies can give sellers an indication of whether or not there is a viable market for their work and provide guidance on how much they should charge.
And being aware of the types of artwork that sell best in the local market can help inform decisions about which works to list online first.
Step 2: Choose the Right Platform to Sell Your Art in Pakistan
Once you have researched the Pakistani art market, the next step is to decide which platform you will use to sell your art.
a. Decide whether to use an online marketplace or build your own online store
If you're an artist looking to make money selling your artwork online in Pakistan, you have two main options: use an online marketplace or build your own online store.
Using an existing online marketplace such as Etsy or Amazon is a great option if you want to get started quickly and easily. You can create a profile for free and start listing your artwork immediately.
There are no setup costs, and these platforms already have a large customer base meaning you could reach more potential buyers than if you had set up shop on your own.
On the other hand, fees will usually be charged for each sale, and it may be hard for customers to find your artwork among other sellers on the platform.
Building your own store is a great option if you want to be in control.
You will have full ownership of your store, meaning you can set up the search engine, promotions, and other features any way you like.
It also gives you more freedom to list products without any fees being charged.
b. Consider the fees associated with each platform
Each platform will have different fees for listing items, taking payments, and processing orders – these fees can vary significantly between platforms and should be weighed against their advantages.
The most popular platforms for selling art in Pakistan are Etsy, Society6, and ArtPal.
Etsy charges a $0.20 listing fee per item and a 6.5% transaction fee when an item is sold.
Society6's fees include a 10% commission on all sales plus any applicable payment processing fees such as PayPal or Stripe transactions.
ArtPal is free. There are no membership fees and no commission. They set a base price for any print-on-demand products, allowing you to set your profit above and beyond that base price. And you keep 100% of the proceeds.
c. Research the success rate for each platform
As you can see, there are more than 1 platforms you can use to sell art online in Pakistan.
That's why you need to research and understand the success rates of each platform when choosing which one to use.
For easy understanding, the success rate can be related to the conversion rate.
This refers to the percentage of visitors to an online store who complete a desired action, such as making a purchase or signing up for a newsletter.
For example, if an online store receives 100 visitors in a given period and 20 of those visitors make a purchase, the conversion rate for that period would be 20%.
On average, global e-commerce sites have a conversion rate of 2.9%; however, on Etsy, the rate varies between shops, categories, and product prices.
Generally, a "good" conversion rate is estimated to be 1-5%.
On the same note, the average successful seller on Etsy earns between $43,000 and $46,000 per year, which is a fantastic foundation to build on as top earners make over $65,000 per month!
Step 3: Set Up Your Art Store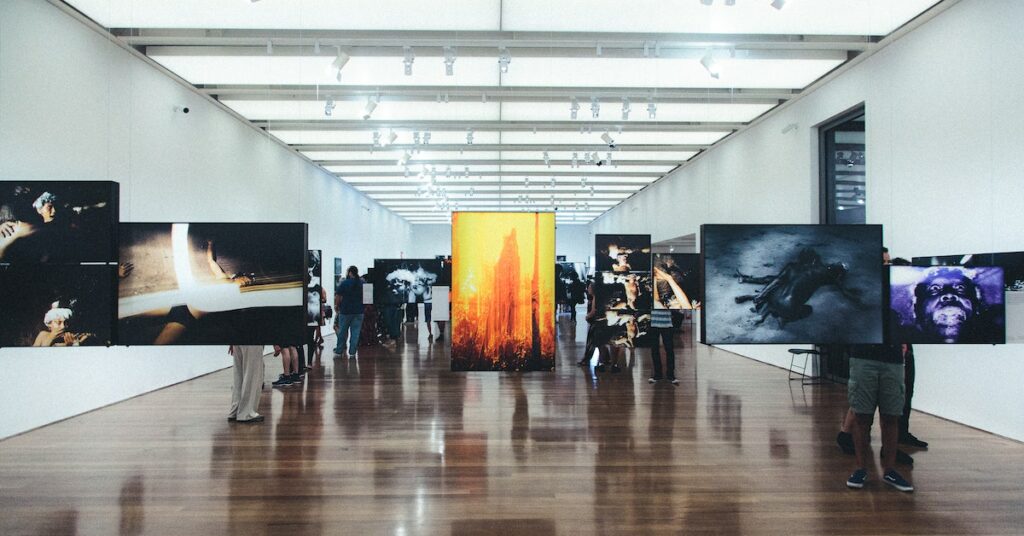 Once you have chosen a platform, setting up your art store in Pakistan is next.
This includes choosing a name and domain for your store, creating a logo, and designing your website.
You will also need to set up payment processing and ensure compliance with all relevant laws and regulations.
Remember, you can skip this step if you use platforms like Etsy and ArtPal to sell art online in Pakistan.
Reason being, these marketplaces come with their infrastructure. They have payment systems in place. All you have to do is create an account and upload your art.
But these tips will be valuable if you want to create your art store in Pakistan.
a. Choose a name and domain for your store
A domain name is what people will use to access your store. Without it, no one can find or see your art online.
It should be memorable and easy to spell, so potential customers can easily find you.
Additionally, it should reflect the type of art you are selling to create an immediate connection with your target audience.
So, when choosing a domain name, make sure it's available by searching online directories or using domain search tools.
For example, you can use our domain search tool to check if your chosen domain is available for registration.
Remember, many domains end in .com or .pk, but other extensions, such as .net or .org, may also work for your store.
Once you find an available domain name, purchase it immediately to avoid someone else claiming it before you do! 
Finally, remember that most customers will remember your website address better if it's shorter and easier to spell.
So try to pick something simple that stands out from the crowd.
b. Create a logo and design your website
Besides a catchy domain, having a logo and website is key to selling your artwork online and making money in Pakistan.
To create a logo, you should start by brainstorming ideas that reflect your art style and what you want to convey about yourself and your business.
Consider the colors, shapes, fonts, and imagery that resonate with you. Next, it's time to design the actual logo.
Use an online graphics program or work with a professional designer to create the perfect visual representation of your brand.
In fact, you can create a free logo using Canva.com.
Once your logo is complete, it's time to design your website.
You can either use an existing template or hire a web designer to help you create a custom site.
Include details about yourself and your artwork and clear images of what you have available for sale on the site.
Go here to create an online store using OLITT.
c. Set up payment processing
Payment processing can be one of Pakistan's trickiest parts of selling art online.
Fortunately, several payment providers can help simplify the process for you.
One popular solution is EasyPaisa, which is available to sellers in Pakistan and provides secure payment processing for both local and international buyers.
The other one is PayPal.
And you can accept credit cards, debit cards, bank transfers, and other payment methods from customers worldwide.
Another option is to use a third-party payment processor like Paytm or 2Checkout.
These services allow you to easily accept payments from customers in Pakistan using their preferred method (such as cash on delivery) and international customers using credit cards or other electronic payments.
Some platforms also offer additional features, such as advanced fraud protection and recurring billing options that make managing your income and expenses easier.
Step 4: Promote Your Art Store in Pakistan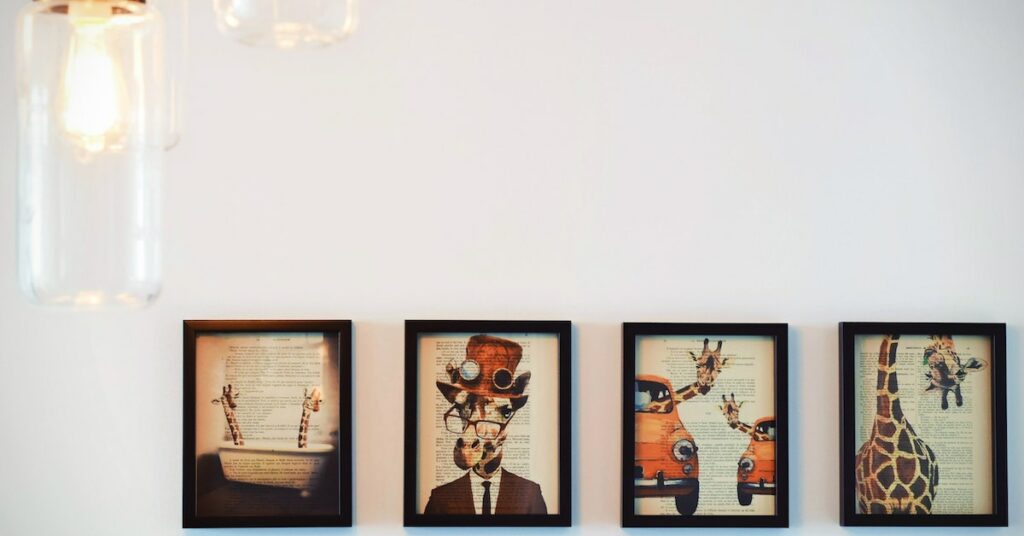 To make money selling art online in Pakistan, you need eyeballs.
You need people to notice your store exists.
Lucky for you, there are proven tactics to achieve that.
a. Utilize social media platforms to build a following
Social media has become essential for artists to promote their work and build a following.
According to data from NapoleonCat.com, these are the number of social media users in Pakistan as of June 2022:
Facebook – 57,122,200
Instagram – 15,553,300
Messenger – 47,531,900
Linkedin – 8,674,000
Platforms like Instagram and Facebook are great tools that allow artists to showcase their work and engage with potential customers.
As you get into these platforms, create high-quality content, such as photos of paintings or drawings, videos of art tutorials, stories, or other creative projects.
Additionally, it helps to participate in relevant conversations on these platforms by engaging with other creatives or commenting on the artwork of others.
To maximize results, it is vital that content be consistent and tailored specifically for each platform.
For example, Twitter lends itself well to quick updates about progress or new art pieces, while longer stories may better suit Instagram or Facebook.
b. Advertise your store on targeted websites
Advertising your store online is one of the most effective ways to make money selling art in Pakistan.
By targeting websites frequented by potential customers, you can increase awareness of your art and attract more buyers.
Here are some tips and strategies to get started:
First, identify which websites have an audience that matches the type of art you're selling.
For example, consider advertising on gallery or artist-focused sites if you specialize in fine art paintings.
If your work appeals to a wider audience, try using social networking sites such as Facebook and Instagram for marketing.
You can also use paid advertising services like Google Adwords to promote your store on search engines.
Ensure each advertisement accurately reflects what kind of artwork you offer and encourages visitors to view more details about it.
c. Participate in art exhibitions, and workshops
Even with social media, don't forget tried and tested methods.
Art exhibitions and workshops are a great way to make money selling art in Pakistan.
Participating in art exhibitions allows artists to showcase their work, connect with potential buyers and collaborate with other creatives.
And at an exhibition, you can present your artwork directly to people from various backgrounds who may be interested in buying it.
Workshops are another great opportunity for artists to engage with potential customers by teaching them about creating artwork. This provides insight into your artwork and allows you to demonstrate techniques that make your pieces unique. 
Workshops also provide a social experience as attendees can interact with each other while learning something new.
You also get an additional platform for promotion, as many people attend these events looking for investment opportunities or gifts for friends and family members.
Step 5: Monitor Your Progress and Make Changes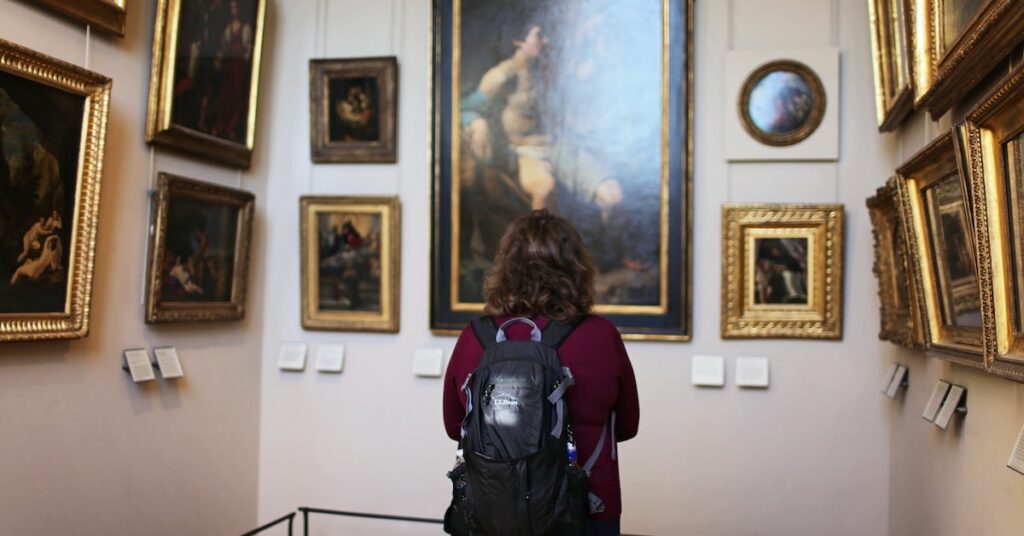 Now that your art store is up and hopefully bringing in sales, don't just sit and watch.
You need to keep an eye on how things are going and tweak where they go wrong.
a. Track sales and customer feedback
It is crucial to track revenue when selling art online in Pakistan or anywhere.
Doing this will help identify market trends, gauge your artwork's success, and inform future decisions.
Leveraging analytics tools such as Google Analytics or Facebook Insights will allow you to track the performance of your content.
Tracking website traffic can show how many people are visiting your site, where they are coming from, and which artwork they view. 
You can then use this information to fine-tune marketing efforts or tailor content for a specific audience.
At the same time, tracking sales data can reveal which pieces of artwork are most popular and identify potential new markets for expansion.
It is also important to collect customer feedback on both products and services offered.
Doing this allows you to understand what customers think about various pieces of artwork as well as their overall experience with the brand.
b. Make necessary changes to increase sales and improve customer experience
Creating an effective marketing strategy is the key to selling art online and making money in Pakistan.
To start, you should first evaluate your current sales process to identify any areas of improvement.
Consider how you promote your artwork, pricing strategies, and the platforms you sell through.
If necessary, make changes to your approach so that it appeals more effectively to potential customers.
Creating a strong social media presence can increase sales and get closer to clients. 
Use platforms like Instagram and Facebook to showcase your artwork and connect with customers.
Make sure each post is tailored specifically for the platform it's posted on – for example, use visuals on Instagram and longer descriptions on Facebook.
Moreover, discounts or promotional offers can help drive sales by incentivizing potential customers to buy from you.
Final Thoughts
The concept of selling art online and making money in Pakistan is relatively new.
Only recently has the country seen an influx of digital tools, platforms, and resources to make it easier for people to run online businesses. 
This article has looked at some ways you can get started as an artist looking to make money in Pakistan.
Remember, however, that certain factors will determine how successful you ultimately become.
These include having a good portfolio, building customer relationships, and promoting your work on social media.
All these things require dedication and hard work – but if you keep going and remain consistent with your efforts, then you should be able to start making money from selling art online in Pakistan.
Ultimately, success takes time, so don't expect overnight results! 
Related: